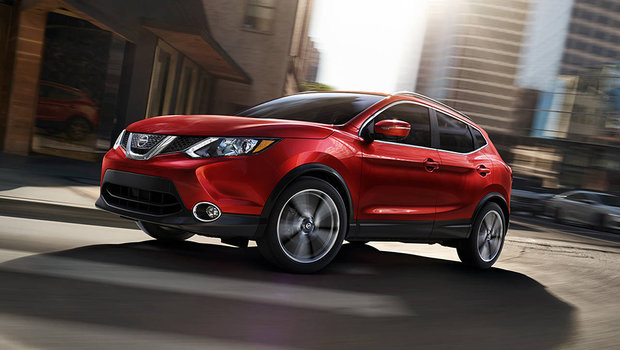 The urban or sub-compact SUV segment has been growing exponentially for some time now. More and more models are going toe-to-toe in a segment aimed at consumers who want a versatile vehicle that will still be easy to drive in the city and affordable both at the dealership and at the pump. For these people, there is the all-new 2017 Nissan Qashqai.
2017 Nissan Qashqai: A Spacious and Affordable SUV
The 2017 Nissan Qashqai stands out in many ways, and that's good news for Nissan. After all, when we have to take on some fierce competition with several new models, we must find different ways to stand out. This is precisely what the 2017 Nissan Qashqai can do, firstly with its starting price of $19,998.
This price makes the new Qashqai the most affordable vehicle in its segment. Despite its affordable starting price, it still offers standard heated seats, a rear-view camera and the Siri Eyes Free system. If you want a little more equipment, there is the Qashqai SV offered starting at $24,598 and featuring a heated steering wheel, 17-inch wheels, a sunroof and push-button start.
A 2017 Nissan Qashqai for Everyone
There is a Nissan Qashqai for everybody. You can opt for a FWD model offered in the two variants described above, or the all-wheel drive model that is offered starting at $24,198. This model features the same standard equipment as the FWD model while the SV model is available starting at $26,798.
You can also turn to the Nissan Qashqai SL ($29,498) which adds 19-inch wheels, a navigation system, leather seats and a 360-degree AroundView rear-view camera.
All 2017 Nissan Qashqai models are powered by a 2.0-liter four-cylinder engine developing 141 horsepower, and they all offer 647 liters of cargo space. So you get a versatile and powerful vehicle at a price that won't empty your savings account! Even better, the average fuel consumption rating of the new Qashqai is only 7.5 liters per 100 kilometers on the highway with all-wheel drive. FWD models are even more fuel-efficient!
To learn more about the new 2017 Nissan Qashqai, contact us today at Coupal & Brassard Nissan!